Residential Gutter Cleaning - We can help with that!
Is your patio having a build-up of debris, leaves, and dirt?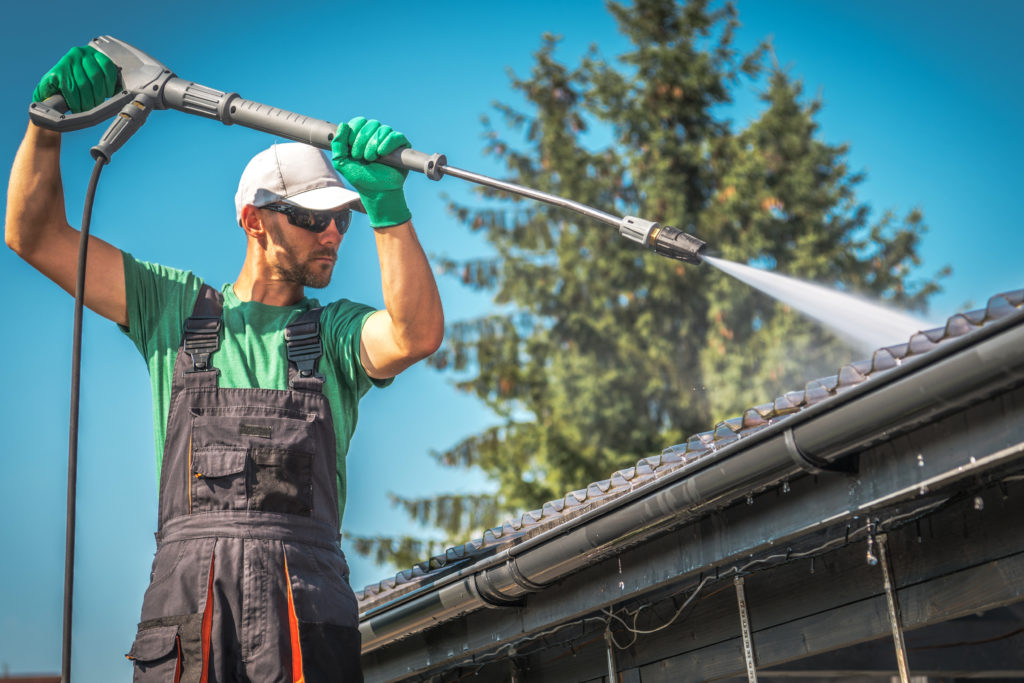 What To Look For In A Residential Gutter Cleaning Service
Restoring a tidier look to your home's exterior surface through power washing requires training and strict guideline adherence as it can easily cut through flesh and cause injuries. Having this type of equipment in the hands of a newbie is a recipe for disaster. Don't risk your own safety or roll the dice as you choose the first contractor you see; choose a company with modern equipment and proven expertise in the industry to ensure that your home is cleaned properly, without causing any collateral damage in the process.
Factors To Consider When Hiring A Residential Gutter Cleaning Service
1. Insurance
Each ad every task around your home is kinda dangerous, especially when it comes to gutter cleaning. Even the most experienced gutter cleaners can get into accidents.
The gutter cleaning crew utilizes a ladder to operate, which is risky in itself. This means that workers might get injured, so you want to make sure the company carries insurance.
Even more, you can even ask if their insurance covers the entire crew when they are on the roof? Better to be safe than sorry.
2. Experience
One of the most important things to look for when hiring residential gutter cleaning in Midlothian VA is the experience.
You need a company that knows what they are doing. Companies that have been in this industry for a long mean they have survived all that years because of satisfied clients who always come back and references them to friends, family, etc.
3. Warranty
Confident and experienced gutter cleaning companies stand behind their work – they have no problem offering a warranty.
However, professional gutter cleaning does not mean that your gutters will never ever collect debris, branches, and so on..
Anyhow, it is nice to make sure a gutter cleaning company offers a warranty for a minimum month or two after your gutter has been completely cleaned.
4. Specialization
Some companies do a little bit of everything to bring in more money, and there is absolutely nothing wrong with that. However, although they are doing gutter cleaning, their specialization might be mowing lawns or cleaning windows, which means they might not have roof insurance.
It is way better to choose to go with a company specialized in gutter cleaning. Those companies know the best methods to apply, have the appropriate advanced tools, and know what to look out for.
5. References
A professional gutter cleaning company should provide a lot of references, testimonials, and pictures from previous clients.
6. Price
Last but not least. There is no reason why a professional gutter cleaning service should break your bank account. Make sure you are getting an upfront and fair price without hidden costs before agreeing to hire a company.
Bear in mind that it is not a bad idea to ask whether or not a company offers a free non-obligation quote because this way, you can look around to find the best price that fits your budget.
To sum it up. Hiring the right gutter cleaning service can be a difficult job. Try to find a gutter cleaning service that will give everything it takes to accommodate you as soon as possible but remember to consider our factors before that.
Contact us now for a free quote?